Onsite Health Centers
Located where members work, onsite wellness centers make it easy to get care. These health centers are home to comprehensive primary care and wellness services delivered by licensed providers on the campus of an employer or large organization. They are customized to the unique needs of the organization, their members, and their members' dependents.
Convenient care that's just down the hall.
Onsite wellness centers connect members to convenient care, right on campus. Members can schedule in-person or virtual appointments with their onsite provider team, allowing them to get care whether they are home sick, on a hybrid schedule, or across the hall. With short wait times and same or next day appointments, onsite health centers make it easy to get care without taking time off. Even better, onsite providers understand members' workplaces and benefits, and they take time to get to know every person who comes through the door. This personalized approach leads to better experiences and happier, healthier members.
---
Healthcare that's all about you.
Premise Health partners with employers to build and operate onsite wellness centers customized for their population's unique healthcare needs. Onsite health centers offer a powerful and effortless healthcare experience, conveniently delivered at the workplace or on an organization's campus. They provide around-the-corner access to many types of care, such as primary care, occupational health, care management, and pharmacy, which helps people be healthier, happier, and more productive.
Convenient care 
Our providers are always nearby. By putting care on campus, we provide unrivaled access to the best healthcare possible for a wide variety of needs. The closer the care, the more productive your people can be.
Clinical expertise
We hold ourselves and our providers to a higher standard of clinical quality, aiming to be in the 95th percentile of HEDIS. It's all about bringing our members the personal care that helps them get, stay, and be well.
In-person and digital
Hybrid workforce? No problem. Members can schedule both in-person and virtual appointments with their onsite wellness team. By seamlessly integrating digital and in-person access, we drive higher engagement and better health outcomes.
Customized care
Build exactly what your organization needs. We offer facility design expertise and more than 30 types of care, so organizations can tailor care to their members.
AAAHC accredited
This certification represents the highest standard of care and patient safety in healthcare. With 115 sites now accredited, we've implemented more AAAHC-accredited centers than anybody else in the industry.
Privacy promised
We're committed to protecting your people's personal data. We uphold strict HIPAA standards, and our electric health record has earned certified status for information security through HITRUST.
---
Care designed with your health in mind.
Ready to experience different? Onsite wellness centers are designed to enhance the member experience and engage individuals in their wellness journeys. Unlike traditional healthcare settings, onsite wellness centers are warm, inviting, and customized to reflect the organization's unique culture and wellness goals. With more than 800 wellness centers across the country, Premise implementation teams bring the experience and expertise for a seamless roll-out, from the initial concepts to opening day and beyond.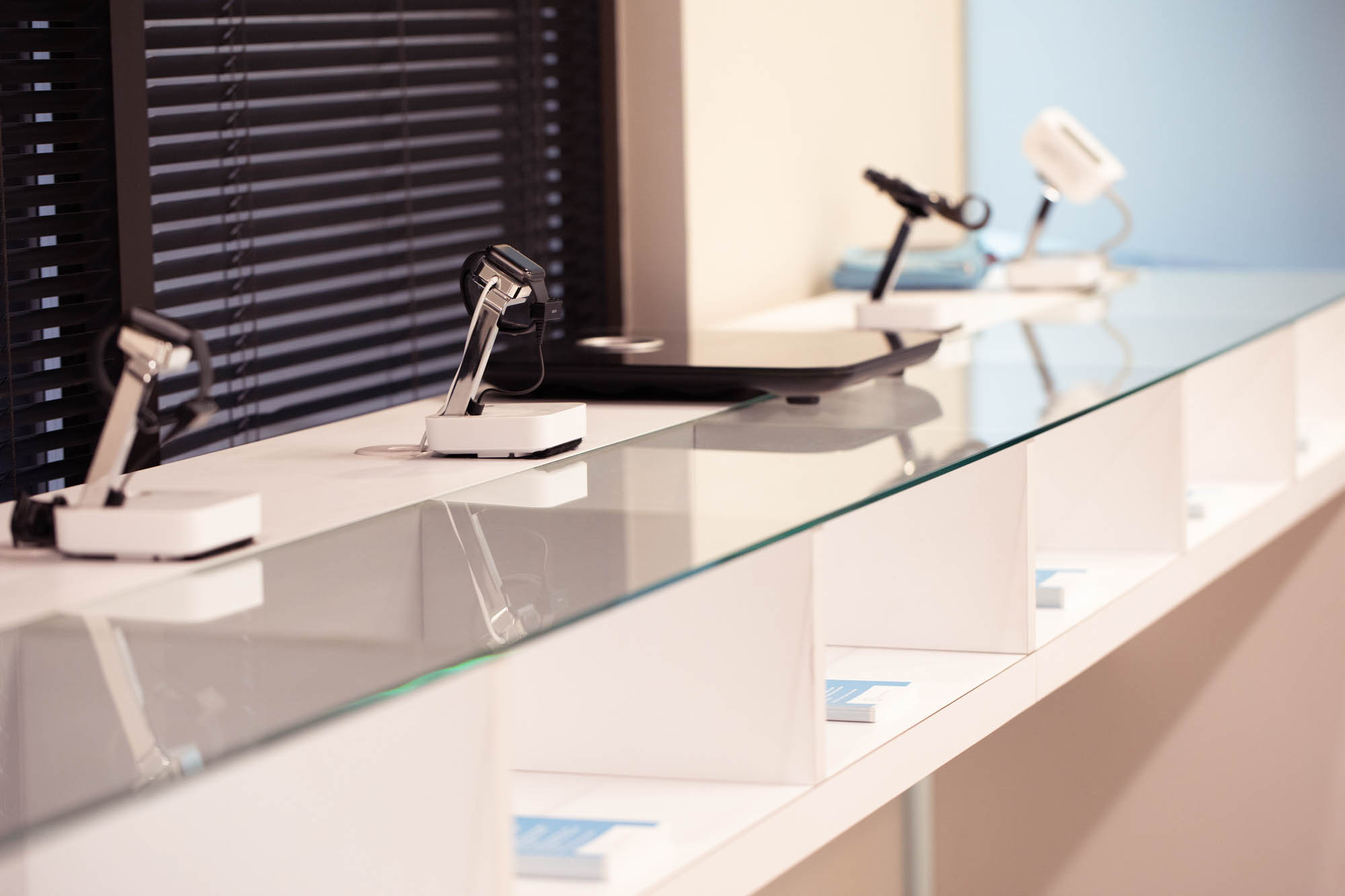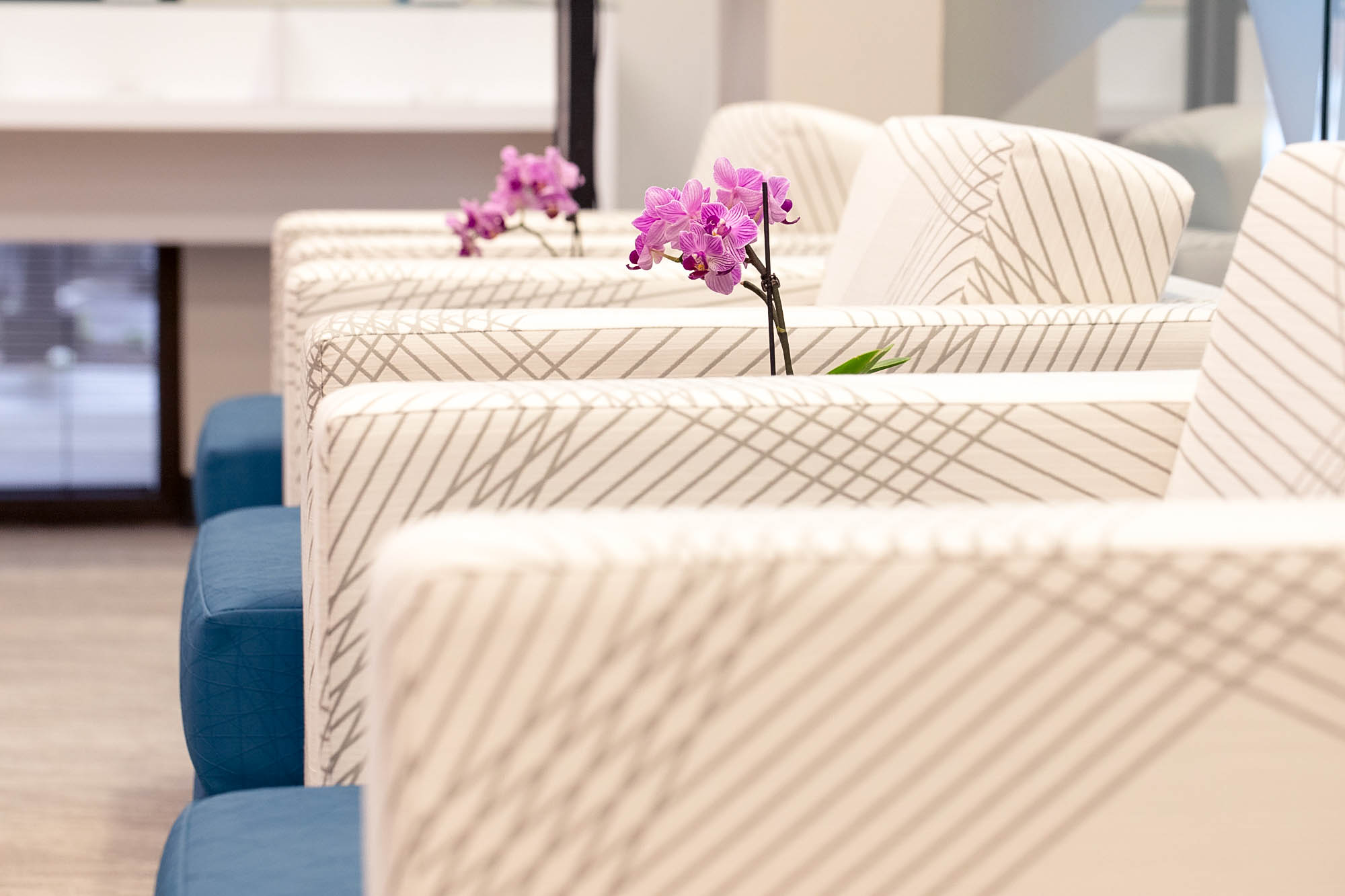 Onsite or nearsite: Which is right for me?
Onsite wellness centers are located at or near the workplace or an organization's campus, delivering convenience and ease of access to onsite and hybrid workers. Premise partners closely with the organization to choose the types of care to offer, customize the look and feel of the center, and deliver programming unique to the client. Unlike nearsite wellness centers, which may serve several organizations, onsite wellness centers are dedicated to a single client. They deliver both in-person and digital care.
Nearsite wellness centers are located off campus, in the communities where people live, work, go to school, and play, which allows them to reach remote workers and families. They come standard with several types of care, including primary care, behavioral health, and provider dispensing (where available). Unlike onsite wellness centers, which are dedicated to a single organization, nearsite wellness centers may serve members from several organizations. However, these centers are not open to the community at large. They are exclusive to a set number of organizations and their people.
State-of-the-art onsite health centers from coast to coast.
5
5-minute average wait time. More face time. We've shortened the time spent in the waiting room so members and providers can spend time where it counts, together.
94
94 Net Promoter Score, a customer loyalty rating that indicates how likely members are to recommend Premise Health to friends and family.
800+
Over 800 wellness centers. We collaborate closely with our clients to assess their needs and handle it all: facility design, recruiting, staffing, reporting, and more.
---
The care your people want and need.
We're proud to offer more types of care than any other direct healthcare provider. Our customized approach means organizations can tailor their offerings to the specific needs of their people and their families.
---
Take the first step.
Let's talk about how Premise Health can work for you.
Get started today